About The South East Asia Travel Show
Welcome to the South East Asia Travel Show!
Launched in January 2020, our weekly podcast charts the shifting travel landscapes of the 10 ASEAN countries: Brunei Darussalam, Cambodia, Indonesia, Laos, Malaysia, Myanmar, Philippines, Singapore, Thailand and Vietnam.
Each episode analyses the hottest topics for inbound, outbound, domestic and intra-ASEAN travel and tourism.
We also discuss important travel developments in key Asia Pacific markets, such as China, India, South Korea, Australia and Japan. Plus, we speak with experts in dynamic global travel markets, such as the US, Russia, UK and Europe.
In 2021, The South East Asia Travel Show was downloaded in 94 countries worldwide.
Background
Pre-pandemic, South East Asia's travel sector was thriving. It topped the UNWTO's 2019 World Tourism Barometer for tourist arrivals vs. 2018, with a 7.8% increase.
In 2019, 143 million visitors travelled to the 10 countries of South East Asia - nearly double the 70.5 million in 2010.
This figure plummeted to 26.1 million in 2020, as COVID-19 caused countries to lock their borders.
In 2022, as countries prepare to revive travel and tourism after a two-year hiatus, we'll be tracking the key developments as they happen.
Podcast Formats
The South East Asia Travel Show produced 67 episodes in 2021, across a handful of formats:
Weekly Discussion Shows - Each week, Gary Bowerman and Hannah Pearson discuss the latest travel and tourism developments across the region.
Tackling The Big Issues - We regularly produce shows focused in a timely topic, such as Chinese outbound travel, casino tourism, backpacking, vocational hospitality training, participative sports tourism, island destination marketing and socially responsible travel.
Themed Mini Series - Some issues require a more detailed approach, and we address these through specially produced podcast series. These include:
The Year So Far in ASEAN: Produced in July-September 2021, this 8-part series addressed the Delta variant, vaccine rollout, lockdown, quarantine and domestic travel situation with local experts in 8 countries of the region.
Two Years of Travel Disruption: Starting in February 2022, this series takes an up-close look at the temporary and permanent impacts of the pandemic for travel and tourism regionally and across the globe.
In Conversation Interviews - We regularly interview influential figures from across the region to examine travel from unique perspectives. Our guests include hoteliers, travel agents, tour operators, travel tech innovators, aviation analysts, academics, editors and journalists, restaurateurs and filmmakers.
In 2021, we produced 37 interview shows with experts throughout South East Asia, plus Australia, South Korea, the US, UK and Maldives.
🎙️ About The Creators 🎧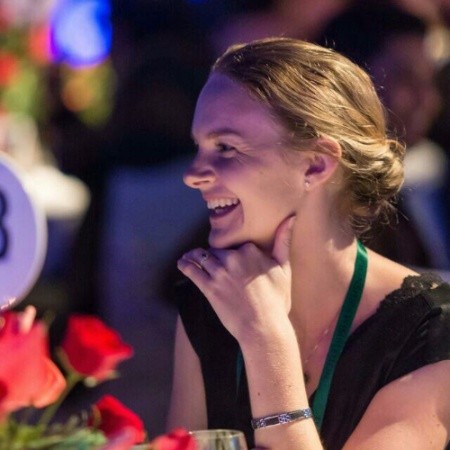 Hannah Pearson
From the UK, Hannah is an Oxford University alumni who specialises in the Muslim and South East Asian tourism industry, based in Kuala Lumpur.
She arrived in Malaysia in 2012 and has since immersed herself thoroughly into the South East Asian travel industry through both B2C and B2B roles. She started by building up FIT outbound travel at one of the largest travel agencies in Malaysia, before founding her own travel startup. Her startup was subsequently acquired by Malaysian travel technology company, GoQuo, and in 2018 she launched her own boutique consulting and sales representation company, Pear Anderson, where she is now Director.
Over the past 8 years, Hannah has criss-crossed South East Asia, and gained a deep, first-hand insight into the trends developing in the region, as well as a passion for the potential of both the South East Asian and Muslim travel sectors.
At Pear Anderson, her past and present clients include a variety of travel organisations, from NTOs to attractions and tour operators, with the likes of Visit Britain, the Catalan Tourist Board, London Designer Outlet, Go West and Pilatus-Bahnen. She performs both consulting on the South East Asian and Muslim travel markets, as well as sales representation roles.
Hannah has authored reports on the economic impact of Muslim travel and has spoken on numerous occasions at prestigious travel conferences, such as the Federation of ASEAN Travel Agents, and ITB Asia. Her reports have been cited in publications such as Forbes Middle East, Web in Travel and Travel Weekly Asia.
Links: Pear Anderson | Linkedin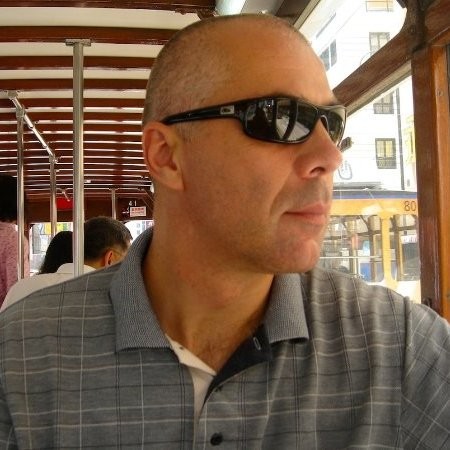 Gary Bowerman
British-born, Gary is Director of Check-in Asia, a travel research and marketing agency with bases in Hong Kong, Shanghai and Kuala Lumpur, and Founder of Asia Travel Re:Set, a travel and consumer trends consulting firm. He is also a travel analyst for Phocuswright covering China, South East Asia and North East Asia, a South East Asia consumer trends analyst for Mintel and a member of the Mekong Tourism Advisory Group.
Gary is a regular speaker on Asian travel economics and consumer trends, including events in Beijing, Shanghai, Singapore, Kuala Lumpur, London and Madrid. He has recently spoken at online seminars organised by the Global Tourism Forum, ASEAN Tourism Research Association, Chinese Outbound Tourism Research Institute (COTRI), UBS, AmChams of Asia, Centro de Estudios de Turismo Chino (CESTUR China), Smart Community Tourism and OAG.
A frequent media commentator, Gary has recently been interviewed by BBC World News, CNA, CNN Travel, Bloomberg, Al Jazeera, Skift, WSJ, The Straits Times, The Guardian, Reuters, SCMP, Dan Tri and The Phnom Penh Post.
Previously a researcher for Rough Guides in Central America, Editorial Director for a travel publisher in London and a Consultant for the American Society of Travel Agents (ASTA) in Washington DC, Gary relocated from London to Shanghai in 2004.
He spent two years as Editor-in-Chief of Shanghai Business Review, was Shanghai Editor for Luxe Guides and Zagat, and a columnist for CNN Traveller. He also contributed to the Financial Times, New York Times, Business Traveler, Condé Nast Traveller, Forbes Travel Guide and Travel Weekly.
An experienced Asia travel analyst, he has produced visitor economy reports for South East Asia, China, India, Japan, Myanmar, Malaysia, Laos and Macau. He also wrote White Papers on China's OTA landscape, and a 20-year retrospective of Trip.com.
Having monitored Chinese domestic and outbound tourism since 2004, his book The New Chinese Traveler: Business Opportunities from the Chinese Travel Revolution was published in 2014 (Palgrave). He has written several articles and commentaries on issues related to Chinese travel and tourism.
Gary has lived in Kuala Lumpur since 2010.
Links: Check-in Asia | Linkedin